Think Board X- Powered By Rocketbook
Think Board X


Powered By Rocketbook
It's not magic... It's the Think Board X.
---
How To Install Think Board X
---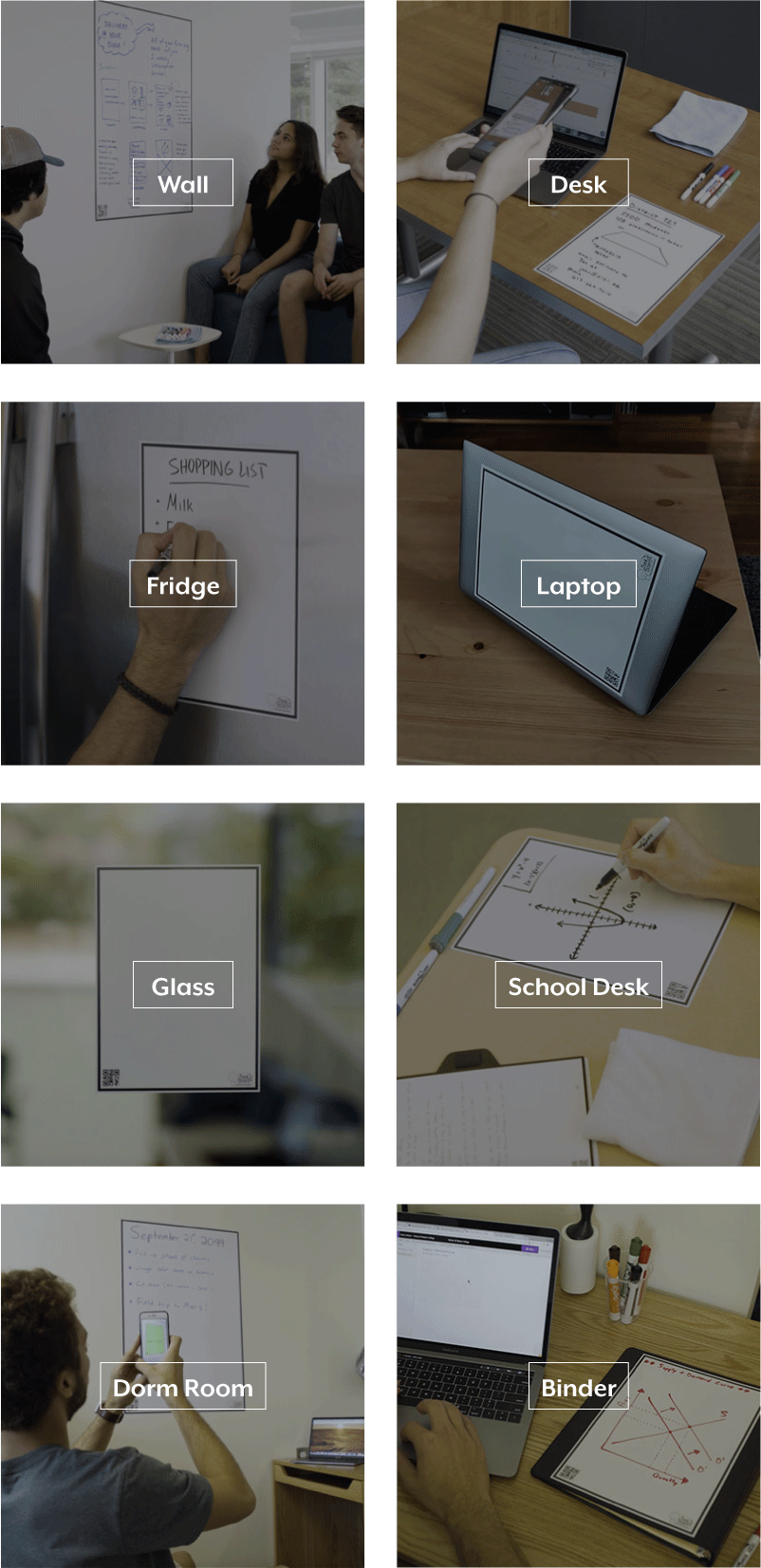 ---
---
---
Small Think Board X (3-Pack)
---
---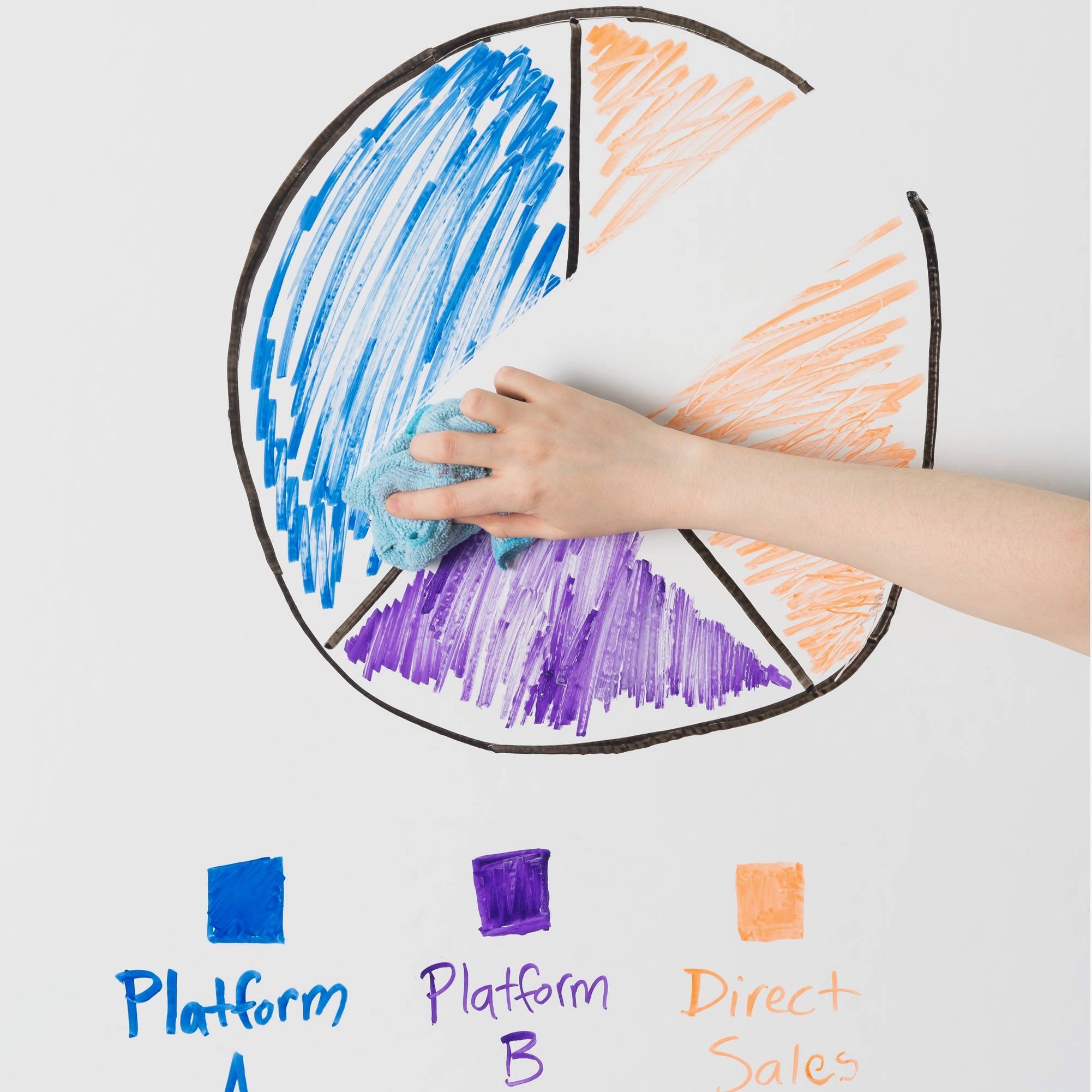 Our testing shows that it will last for around 5-10 years!
Write with any dry-erase marker and erase with our microfiber cloth provided :)
And hey... if you're not thrilled, we'll take it back for you and give you a full refund. Yup. We know you'll love it, or your money back.

How Easy Is It To Install?
For first time customers, it takes about 30 minutes. Watch our video and we'll give you a few tips & tricks on how to install quick and easy :)
Does It Lose It's Stickiness If I Move It?
The adhesive is crafted to be repositionable. What that means is you should be able to move it from one surface to the next. The two most common questions are, "how many times" and "can I travel with it?" And our answer is... well, it depends. If you're moving desks within the office, or from one wall to another in the same room/building, you should be fine!
The issues appear when one of the following occurs:
1) Dust or dirt gets stuck to the adhesive during the move
2) The Think Board sticks to itself and turns into a big mess
3) The Think Board was stuck to a poorly painted wall and it takes a little paint with it upon removal, making it harder to stick perfectly to the next surface.
As far as traveling with the Think Board, we don't recommend it. It's tricky to roll it up and take it with you to go. What we recommend (for you avid travelers like us) is to get the Small Think Board X and just keep it in your backpack. When you're at a new hotel or coffee shop, pull it out and use it on the table/desk, and when you're done, scan & erase!
Which Cloud Services Does The Rocketbook App Support?
We currently support Box, Dropbox, Google Drive, Evernote, iCloud, OneNote, OneDrive, Slack, SMS and email. Your file will be send as a JPEG or PDF.
No! The Think Board X will remove easily without harming your wall, or leaving a sticky residue. Just peel it off - there will be no damage to your wall, desk, or any other surface! We've only seen issues if the wall paint was very old.
What Else Should I Definitely Know?
Installing Like A Pro
The secret to a perfect install is cleaning more than you think. Wipe down your wall prior to the install. Make sure there aren't any small bumps or paint drips on the wall (because those will show through). Use a wet cloth to wipe down the wall, and scratch off any small imperfections with your finger nail. No need to sand the wall... that's just a hassle. We've installed over 1000 boards, personally... and what we've found is that the more you can float the Think Board onto the wall, the easier it will be. Watch our video (even if you watch it in 2x speed...) to see our technique!
Fresh Paint offgases.
What that means, is that gas is literally coming out of your walls for a few weeks after you paint. Yup.. kind of gross. So, what we recommend is to wait at least 30 days post-painting to allow your wall to release some of these gasses. Because if not, the gasses will create bubbles underneath your Think Board :( And that's not fun. Or, worst case, it could push the entire Think Board off the wall, onto your floor. And no one wants that...
Dry Install vs Wet Install
You can peel & stick the Think Board onto any smooth surface. However, smoother surfaces require a little prep. Installing over glass or super smooth surfaces (like an old whiteboard/chalkboard) required a "wet install." Pretty much, what that means is you want to mist the surface with water prior to installing. This will help you smooth out any bubbles and helps the Think Board go on easily! Don't worry, the water will dry soon and look perfect in a few hours!
We recommend wet installs on:
• Glass
• Whiteboards/Chalkboards
• Refrigerators
• Super smooth desks/tables
(In)frequently Asked Questions
Hit the Live Chat button below! We have a team of experts standing by. For YOU!
It's not magic... It's the Think Board X.
See Why Our Customers Love Think Board 👇